Jens Kaatze now CEO of MOCOM and WIPAG
The CEO of WIPAG Deutschland GmbH, Jens Kaatze, has also taken over the management of MOCOM Compounds GmbH as of May 1, 2023. Both companies are part of the international, family-owned Otto Krahn Group, based in Hamburg, Germany.
"Jens Kaatze will be an excellent CEO of MOCOM and WIPAG, and is well placed to take both companies into the future," says Philip O. Krahn, CEO of the Otto Krahn Group, which employs 1,800 people at 39 locations worldwide. "The fact that we were able to recruit for this role internally is a mark of our strong corporate identity and management capacity."
Ian Mills, the previous CEO of MOCOM, handed over operational responsibility for the company to Kaatze as part of a planned leadership transition at the end of April. He will remain associated with the group of companies until the end of the year. "We are delighted that Ian Mills will continue to provide his support," says Krahn. "Over 17 years of working for our group of companies in various positions, he has made a significant contribution towards our success. We're hugely grateful to him for that."
Jens Kaatze has been with the Otto Krahn Group since October 2021 and CEO of WIPAG since December 2021. Previously, he spent many years working at the Bayer Group and later for Covestro in Europe, the USA and Asia, so he has in-depth expertise in the industry.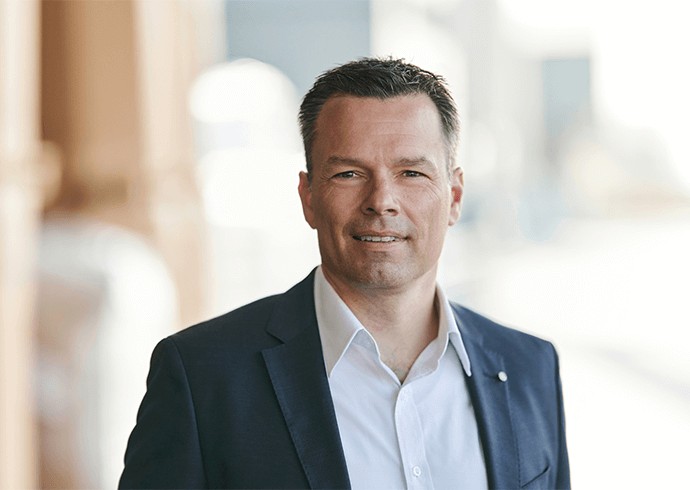 Jens Kaatze, CEO MOCOM and WIPAG
"I'm looking forward to managing and advancing with MOCOM, one of the world's leading compounders of thermoplastics, alongside recycling specialist WIPAG," says Kaatze. "The portfolios of the two companies complement each other perfectly, especially when it comes to the increasingly important issue of offering sustainable solutions."
Dirk Sadowski, former CFO of MOCOM, will also assume the role of CFO of WIPAG. "By appointing internal management teams to serve parallel roles at MOCOM and WIPAG, we are looking to combine the core competencies of both companies and leverage growth in the plastics market," says Krahn. "In particular, we will benefit from the increasing importance of special thermoplastics and sustainable recyclates, as well as the trend towards locally produced materials."
About the Otto Krahn Group
Otto Krahn Group GmbH is the holding company of the globally active Otto Krahn Group. It defines strategic guidelines and at the same time takes on the role of a professional service provider to support Group companies with the development of successful and sustainable growth strategies. Overall, the family-owned Otto Krahn Group, which includes plastics distributor ALBIS, plastics compounder MOCOM, the KRAHN Chemie Group and the recycling specialist WIPAG, is represented in more than 39 countries. In the 2022 financial year, the Otto Krahn Group employed a total of around 1,800 people and its global turnover was €1.7 billion.
For more information please visit www.ottokrahn.group